OVERVIEW
Black Mountain Home for Children, Youth & Families in Black Mountain, NC, serves abused, abandoned, and neglected children from throughout Western North Carolina. The Home has expanded its original residential care services to also include family foster care, transitional living for teens, and independent living for youth pursuing an education beyond high school.
APPLICATION FOR SERVICE – Fill out and submit if you would like to admit a child.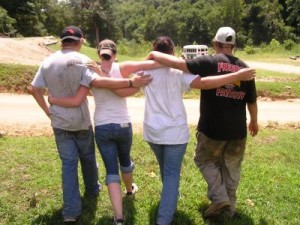 The Home has been in operation for more than 100 years, fulfilling its mission to glorify God by caring for children and families. We accomplish this by providing care and support for children who have been removed from their homes by the court system because it is unsafe or unhealthy for them to remain with their families. This may be due to repeated incidents of abuse, neglect, or outright abandonment. Many of our children have undergone multiple failed placements in group homes, foster care, or adoptive homes leaving them feeling disconnected from society and "the system" that is in control of their lives.
Staff at Black Mountain Home look at these children as being "at promise" rather than "at risk" and work hard to help each child fulfill that promise. In addition to house parents, staff includes an education coordinator to help youth do their best in school; a recreation coordinator to keep the children active and positively engaged; social workers who oversee case plans and make sure youth receive the help they need; and support staff who keep the office running, the campus neat and tidy, and the bills paid.